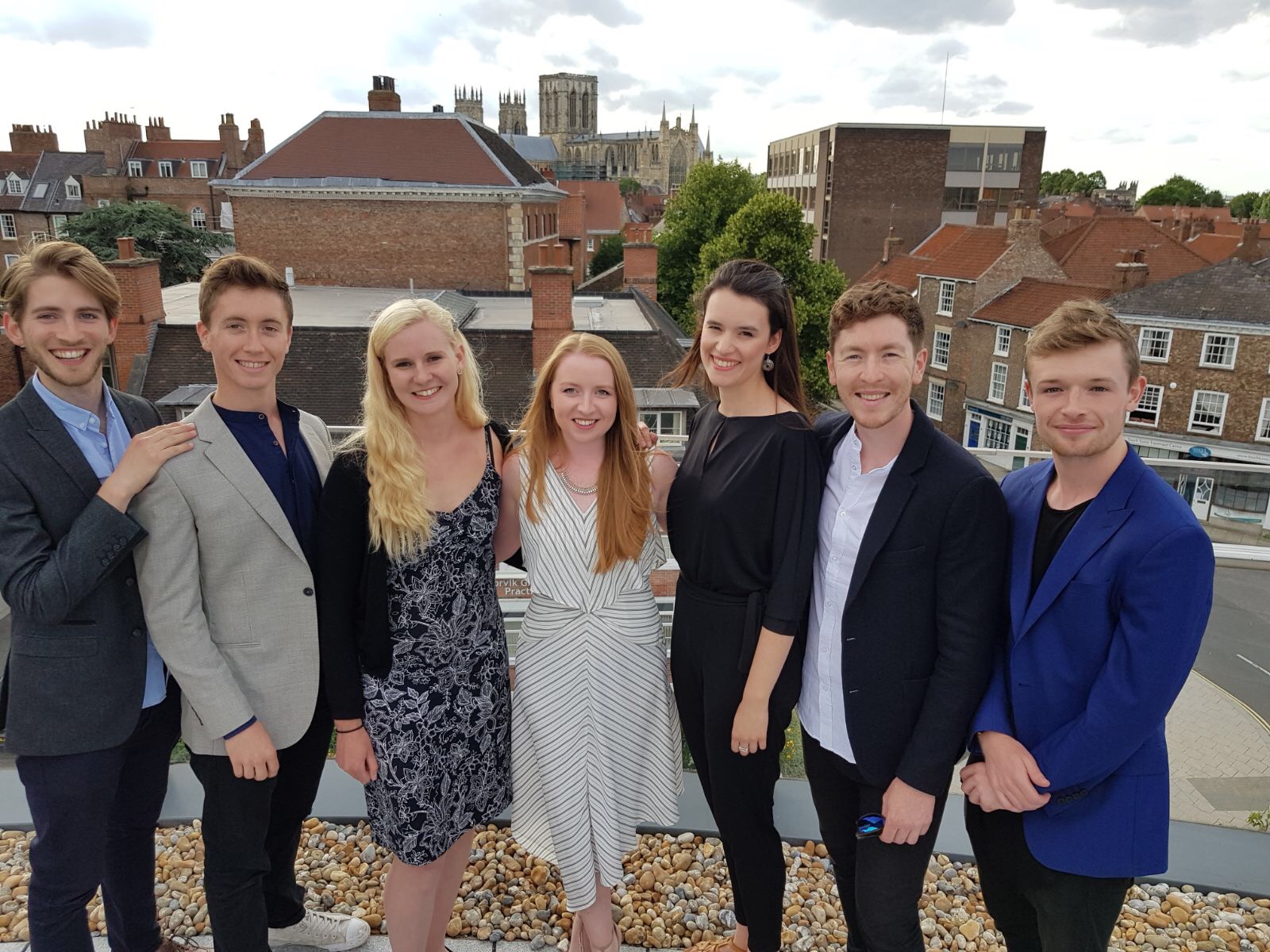 St Peter's Cathedral Adelaide will welcome young London-based ensemble the Fieri Consort this week.
The group, who have recently won the Cambridge Early Music Prize at the 2017 York Early Music Festival International Young Artists Competition, will be the Choir-in-residence at the Cathedral from the 17th to 20st August. The group previously performed their first international concert in The Cathedral in August 2014 to rave reviews.
During their time, they will perform their 'Out of the Shadows' concert on the evening of Saturday 19th and accompany the Cathedral Choir singing in singing both choral services on Sunday 20th.
The Fieri Consort will also be running workshops with local schools, including St Peter's College and Marryatville Special Interest Music School, while in Adelaide
The group will then travel on to Sydney, where they will be in residence at Christ Church St Laurence.
More Information about the Fieri Consort can be found here: www.fiericonsort.co.uk

Fieri Consort in Adelaide – Program Outline
Thursday 17th – Workshop at Marryatville Special Interest Music School
Friday 18th – Workshop at St Peter's Boys College
Saturday 21th – 'Out of the Shadows' Concert in the Cathedral – 6.30pm (Tickets available trybooking.com/PSXJ)
Sunday 20th – Choral services at the Cathedral

10.30am Choral Eucharist
6.00pm Choral Evensong (with the Cathedral Choir)