This important meeting will take place in the Cathedral on Sunday 21 March 2021, beginning at 12 noon.
Please find the minutes from the 2020 Vestry Meeting here.
Annual Vestry Report 2020/21
Click here to view a copy of the Annual Vestry Report.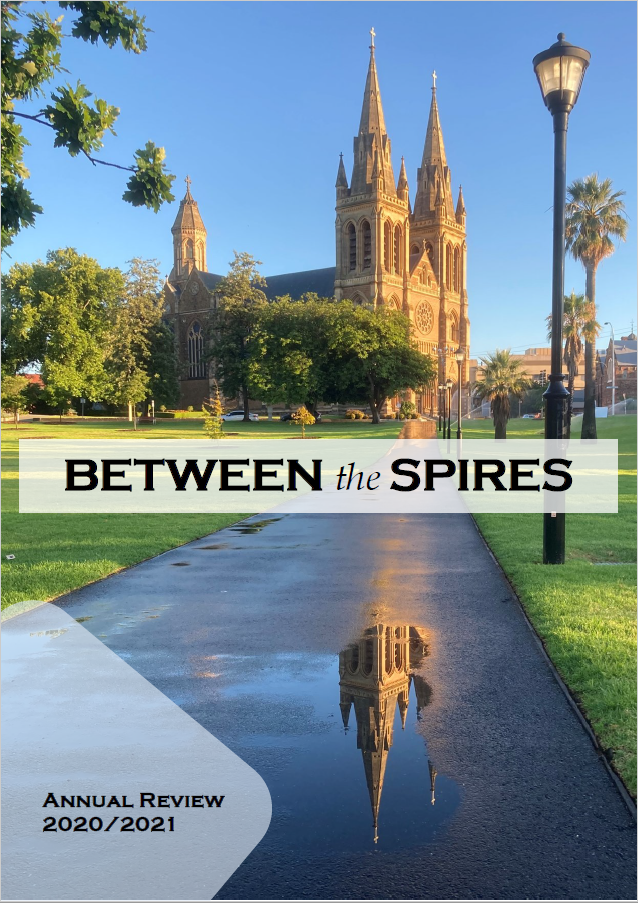 ---

CATHEDRAL CHURCH OF SAINT PETER
ANNUAL VESTRY MEETING
SCHEDULED TO BE HELD IN THE CATHEDRAL
AT 12.00 NOON ON SUNDAY 21 MARCH 2021

AGENDA
1. Opening Prayer
2. Recording of attendance and apologies.
3. Appointment of Minute Secretary.
4. Report concerning confirmation of Minutes:
a. The Minutes of the Annual Vestry Meeting held (VIRTUALLY) on 29 March 2020 were confirmed by Cathedral Council at the 22 April 2020 meeting.
Motion: "That the Minutes of this Meeting be confirmed by Cathedral Council at its earliest convenience."
5. Elections:
a. Dean's Warden – Kevin Stracey appointed by The Dean
b. People's Warden – Elect 1 (1 yr term)
c. Cathedral Council – Elect 2 (2 yr term)
d. Synod – casual vacancy
e. Nomination Committee – Elect 3 (1 yr term) NO election in 2021
6. Financial Reports:
a. Presentation of the Annual Report and Accounts.
Motion: "That the Annual Accounts 2020 be adopted."

b. Presentation of Budget for 2021
Motion: "That the Budget adopted by Cathedral Council for 2020 be received."

c. Appointment of Auditor: HLB Mann Judd
7. Reports:
Motion: "That the reports as distributed to members of Vestry in 'Between the Spires Annual Review 2020/21' be received."
Questions and discussion on reports in order of presentation.
8. Close
VESTRY NOMINATIONS 2021
As at 17/03/2021
People's Warden (1)
Reuben Jacob
Cathedral Council (2)
Pamela Saint
Julie Doherty
Synod – casual vacancy and alternative
Sandy Mitchell
Nomination Committee
No election in 2021 as Nomination Committee now actively meeting.
Wardens: Kevin Stracy & Reuben Jacob
Rijke Mellor, Angela Evans, Joe Thorp