Spirituality Series 2022
Meeting God on Mondays
St Peter's Cathedral invites you to a series of events exploring spirituality. 
All gatherings take place in the Cynthia Poulton Hall, St Peter's Cathedral.
Lent Study
"Voice in the Wilderness: Listening to the Statement from the Heart" is the creation of loving listening by Celia Kemp, encouraging the church to stop and listen.
Studies commence 7th and 8th March:
Mondays at 10.00am, led by The Rev'd Canon Jenny Wilson
Mondays at 7.00pm, led by The Rev'd Dr Lynn Arnold AO
Tuesdays at 5.00pm, led by The Rt Rev'd Chris McLeod and Susan McLeod 
The book can be read online at no cost (link will be provided), or hard copies can be purchased for $20/$30.
Please email Suzanne on events@stpeters-cathedral.org.au to register for a Lent study group, indicating which one you would like to attend, and whether you would like to purchase a copy of the book.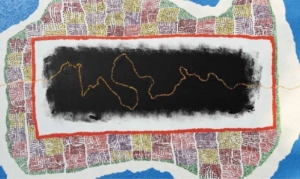 ---
Ignatian Reflection on Scripture and our Daily Life
3rd Monday of the Month at 10.00am in the Cynthia Poulton Hall, starting in April 2022
Led by The Rev'd Canon Jenny Wilson
Ignatian Contemplation is prayer with Scripture.  It is meeting God through story.  The prayer develops as you "live into" a Scripture story with all your senses and imagination. You let the Spirit guide the prayer – you don't force anything to happen – you let it happen to you, within you, around you.
We will meet at 10.00am in the Cynthia Poulton Hall to Pray the Examen (a review of the day), spend time with a Psalm, and pray using our imagination with a Gospel passage. 
On the 3rd Monday of each month
in April, May, June, July, August, October & November 2022
---
September Creation Study
Mondays at 10.00am in the Cynthia Poulton Hall

Led by The Rev'd Canon Jenny Wilson
"'Just as each one of us can only become who we are in relation to others,
so the human race can only be its true self in relation with the rest of the living world.'"  Rowan Williams
This September we will spend time with "The Way Under Our Feet" by Graham B. Usher.
In his book, Graham Usher conveys how exhilarating it is to walk into the depths of our humanity.  We become better at recognising the needs as well as the joys of others; we sift our thoughts; we seek to heal our battered world even as we glory in the beauty of nature; and find ourselves companying with our three-mile-an-hour God.
Dates for Season of Creation gatherings (Mondays):
5 September 2022
12 September 2022
19 September 2022
26 September 2022
---