St Peter's Cathedral Music Foundation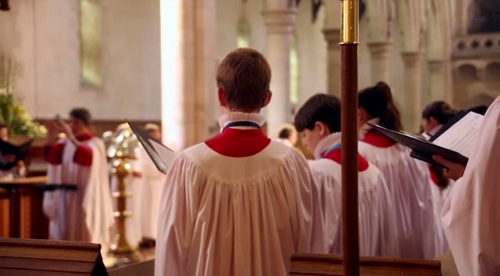 For over 25 years the Cathedral Music Foundation has supported excellence, beauty and innovation in the sacred music of St Peter's Cathedral and beyond. Established in 1994 the Music Foundation raises funds to: provide choral, organ and conducting scholarships; purchase new choral and organ music; contribute to the costs of long term provision and care for musical instruments (especially the organ); support the ongoing provision of sacred music, ancient and modern, in St Peter's Cathedral.
---
How to give to the St Peter's Cathedral Music Foundation
Use Direct Credit to give to the Music Foundation (tax deductible)
BSB 305-122 Account Number 0256077
Clear contact details are needed for a tax receipt.
Click here to watch Videos Sponsored by the Music Foundation in COVID times.
---
St Peter's Cathedral Music Foundation Executive Committee Members
Pauline Brooks OAM
Patron
Pauline Brooks has been intimately involved with the life of St Peter's Cathedral for some years. As Convenor of the St Peter's Cathedral Festival 150 at the 'First Chords' service for the opening of the Festival and in celebration of the return of the fully restored Cathedral Organ Pauline noted:
'Since the laying of the foundation stone St Peter's Cathedral has been, and hopefully will continue to be, a living example of the vision and creative spirit of this Festival City of Adelaide'.
As a Patron Pauline is proud to be a part of that spirit of creativity as well as  the music ministry of the Cathedral, nurtured and sustained as they are by funds raised by  the St Peter's Cathedral Music Foundation.
Stephen Watkins
Patron

Stephen Watkins is a veteran broadcaster for ABC Classic and ABC Religion and Ethics. Since 2004 he has produced and presented 'For the God Who Sings'. After an early introduction to ABC as a pianist, Stephen soon found himself working with international conductors and soloists during the heyday of ABC Concerts. In Sydney he studied singing with Raymond Beatty before coming to SA with ABC Concerts to study piano with Clemens Leske Snr at The University of Adelaide. In radio he acquired awards for human rights, ethics in journalism, and documentaries on Mozart, Bach and Streeton. He is on the Artistic Assessment Panel for State Opera SA and has worked privately to advance Aboriginal people and refugees. He grew up farming on the Far South Coast of NSW.
Michael Burden FAHA
International Patron
Michael Burden is Fellow in Music at New College, Oxford and Professor in Opera Studies in the University. He did his undergraduate and graduate work at the University of Adelaide and his PhD at the University of Edinburgh, and is a Corresponding Fellow of the Australian Academy of the Humanities. He is Dean of New College and also holds the offices of Chattels Fellow and Portraits Fellow, and served for some years as a Visitor of the Ashmolean Museum and as a judge on the Duff-Cooper Book Prize. Michael's research areas are in the music of Henry Purcell, the history of the King's Theatre (London's original Italian Opera house) and in the staging and administration of opera in the 18th century. Outside music, his interests are in art, architecture, and detective fiction.
Ross Sweet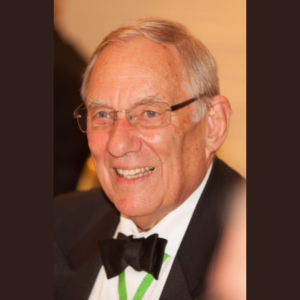 Acting Chair
Ross Sweet is a retired Obstetrician and previous Medical Chief of the Womens and Babies Division of the Womens and Childrens Hospital for some 13 years. He was a parishoner at All Souls' church in St. Peters for 45 years and Priest's warden for 15 years. He was also a trustee of the All Souls Endowment Trust. He has been married to Jan for 59 years and they have three adult sons and six grand children.
He brings to the Music Foundation a background in church music and a deep appreciation of music, both sacred and secular, and of composers, both historical and modern. This love of music is not diminished by his inability to play any musical instrument, nor, as ageing vocal cords now dictate, to sing well. He is enthusiastic about the continuation of the excellent music performed in St Peter's Cathedral.
Michele de Courcy
Secretary
Michele joined the congregation at St Peter's in 2010, after moving to Adelaide from the University of Melbourne.  She is originally from Brisbane, where she obtained her PhD in Applied Linguistics.
On leaving full-time university teaching in early 2015 Michele spent much of the next two years developing her musical craft in England. Since returning to Australia from the UK, Michele has divided her time between Adelaide and Melbourne, singing at the Anglican cathedrals in both cities, and in auditioned choirs.
A qualified musician and music teacher, she has enjoyed singing and listening to sacred music for most of her life and is happy to serve the Music Foundation as its Secretary.
Tim Neill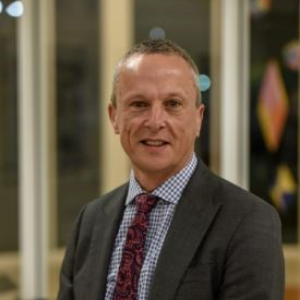 Treasurer
Tim Neill joined the Executive Committee in 2018 and was elected Treasurer in 2021.  He is a member of the Cathedral congregation and a Chartered Accountant.
Tim has a life-long and wide-ranging interest in music and is passionate about ensuring the St Peter's Cathedral Music Foundation supports the training and education of young musicians and choristers, enhances the choral tradition at the Cathedral for current and future generations, and supports musical performances and awareness in the Cathedral and the community.
Penny Bowen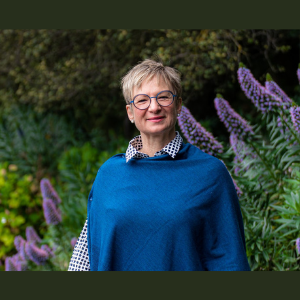 Committee Member
Penny's contribution to the Music Foundation lies in her experience as an international marketing executive and in committee fundraising. Her love of music and theatre started in Adelaide where as a teenager she accompanied her parents to all sorts of performances at the then new Festival Centre. Her focus is to provide excellent music education and enable the music foundation to provide youth choral and pipe organ scholarships. 
Rick Sawers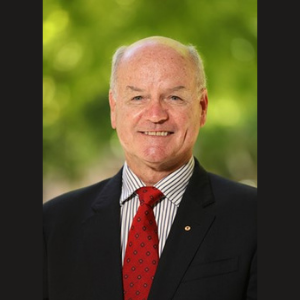 Committee Member
Dr Sawers holds and has held directorships within several sectors of business. These include both public and private companies within health and education sectors as well as not for profit organizations. Chairmanships have included both health and education boards in the public and private sectors. He has contributed his expertise as a board member to the South Australian Government enquiries into the health sector. He has been responsible for reporting to the board of a private non-listed company within the health sector. He has experience in achieving fundraising targets. He keeps up to date with his knowledge of best practice in directorships through his membership and engagement within the Australian Institute of Company Directors.
Kevin Stracey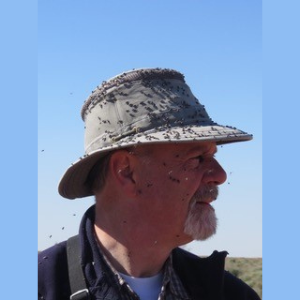 Committee Member
Despite his lack of musical training, Kevin has been lucky enough to sing in the choir of his Cambridge College, then one of England's great parish churches, and since 2006 St Peter's Cathedral, Adelaide. He is also to be found in the tower ringing our magnificent bells.
Kevin spent twenty years working for a major UK clearing bank, including a number of highly specialised managerial roles based in the City of London. Since migrating to Australia, he has served as treasurer and on the board of a number of not-for-profit organisations. He is Dean's Warden at St Peter's Cathedral and Chair of Anglican Funds SA.
The Reverend Canon Jenny Wilson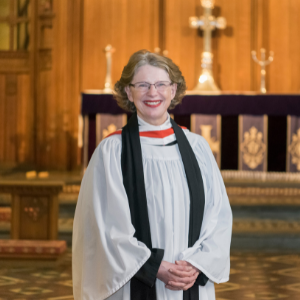 Precentor
As Canon Precentor of the Cathedral, Jenny plays an active role in the music and liturgy of St Peter's, and exercises oversight of the Cathedral's pastoral care ministry.
A former mathematics teacher, with extensive experience in both South Australia and England, Jenny was ordained in 2006 after completing a Bachelor of Theology at Flinders University. Jenny was assistant curate at All Souls' Church in Adelaide before joining the Cathedral staff as associate priest early in 2008. As Chaplain to the Cathedral Choir she has twice travelled with them on overseas tours.
Jenny has a particular interest in the discipline of homiletics and the liturgical formation of new clergy. She recently completed her Masters degree through St Barnabas Theological College where she is also visiting lecturer.