History Festival – May 2017
Monday, May 1, 2017

to

Wednesday, May 31, 2017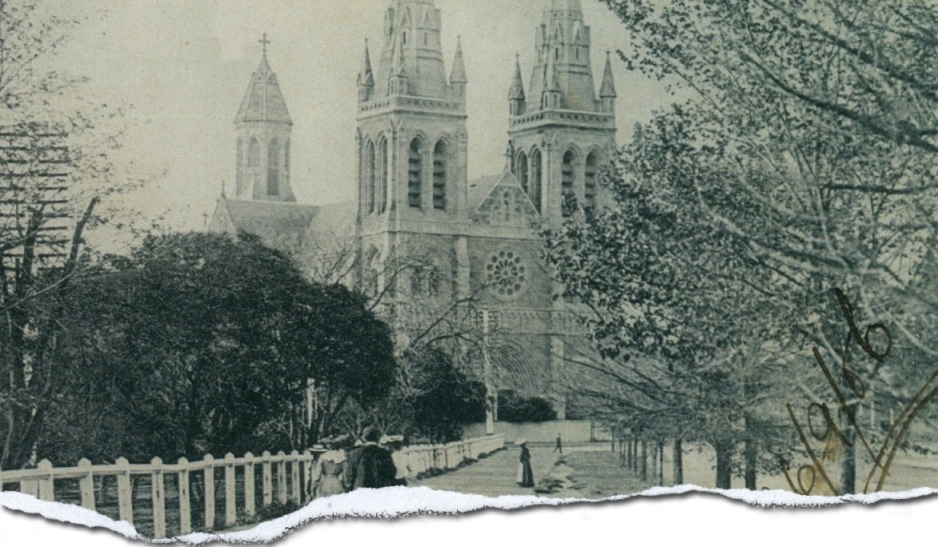 Events happening at St Peter's Cathedral as part of the South Australia's History Festival this May.
Guided Tours
Sundays 12.30pm & Wednesdays 11am
Experienced and knowledgeable guides will lead you on an informative tour focusing on the history and religious symbolism of this 19th century, Butterfield-designed and Woods-completed Gothic Revival cathedral. View a display of needlework, historical pictures and other Cathedral treasures. The tour takes approximately 45 minutes.
Historical Exhibition
Throughout May: Monday to Saturday 9.30am – 4.00pm, Sundays 12.00pm – 4.00pm
Browse a display of liturgical needlework and historic pictures of the Cathedral. Revel in carved stone decorations, coats of arms, historical flags, banners and guidons and magnificent stained glass windows. Come and explore the Cathedral of the city of churches; its history and treasures.
Late Afternoon Tour with Choral Evensong
Wednesdsays  in May –  4.15pm.

Guides will lead a fascinating tour on the history and religious symbolism of this 19th Century Cathedral and its many hidden treasures. Join with the Cathedral Choir as they sing Evensong, a historical act of worship rooted in the traditions of the Anglican Church. The tour takes approximately 1 hour.