Christmas Services 2018
Sunday, December 23, 2018 at 6:00 pm

to

Tuesday, December 25, 2018 at 11:30 am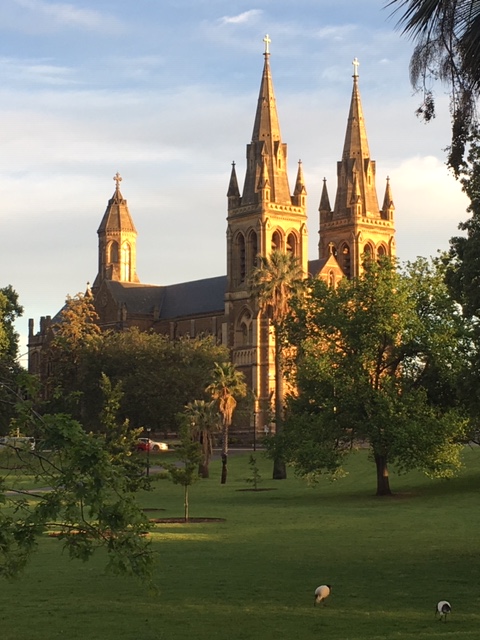 Sunday 23rd December
6:00pm: Blue Christmas Service (Evening service with hymns)
A service of peace for those who would seek it;
A service of quiet for those who are torn.
A time when our tears greet the birth of the Saviour
And songs tell of comfort, and hope to be born.
Not everyone is able to celebrate Christmas with joy; the "Blue Christmas" service allows people who are currently struggling with some form of darkness in their lives (bereavement, depression, heart-ache) to acknowledge it. The simple act of lighting a candle serves to remind us that the darkness has not overcome the light. (John 1: 5)
Christmas Eve: Monday 24th December
4:00pm: Children's Crib Service with Carols
Children are invited to come dressed as one of the characters in the Christmas Story.
The service will last for approx 1 hour.
7:00pm: Festival of Nine Lessons & Carols
A traditional service of lessons and carols sung by the Cathedral Choir.
9:00pm: Sudanese Christmas Service
11:00pm: The First Eucharist of Christmas (Midnight Mass)
Sung by the Cathedral Choir
Music: Briggs – Truro Service
Celebrant & Preacher: The Most Rev'd Geoff Smith, Archbishop of Adelaide
*Doors open at 10.15pm (not ticketed)
Christmas Day: Tuesday 25th December
8:00am: Holy Communion (BCP) with Carols
Traditional service of Holy Communion for Christmas Day with carols for all to sing.
Preacher: The Very Rev'd Frank Nelson, Dean of St Peter's Cathedral
10:00am: Festive Choral Eucharist
Choral Eucharist to celebrate the Birth of Christ.
Sung by the Cathedral Choir
Music: Jackson in G
Preacher: The Very Rev'd Frank Nelson, Dean of St Peter's Cathedral
A separate children's program will run during this service (all welcome)