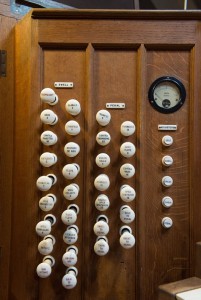 An opportunity is available to organists and pianists to be the St Peter's Cathedral Organ Scholar in 2016. The position encourages skilled keyboard players to establish the necessary skills for working as a professional organist in an Anglican cathedral context.
The successful candidate will be either an organist of at least AMEB grade 5 standard, or a pianist of at least Grade 7. The scholarship offers 28 half hour lessons per year covering repertoire, technique, improvisation, and theory, under the tutelage of Dr Josh van Konkelenberg, Principal Organist at St Peter's Cathedral.
It is an expectation that the Organ Scholar rehearses and sings with the Cathedral Choir on a regular basis, and to play at services as their skills develop.
The scholarship is tenable for one year, and renewable to a maximum of three years. For more information about the music program please visit our website. Applications should include a letter of intent and current CV, and are due by close of business on January 30, 2016.
Applications to josh.vankonkelenberg@gmail.com
–
Links:
St Peter's Cathedral Music Foundation
St Peter's Cathedral Choir