Our Team
CLERGY STAFF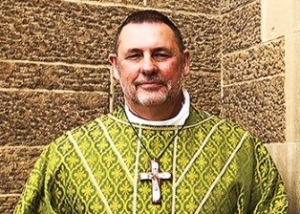 The Right Reverend Chris McLeod, Dean
Bishop Chris is the Dean of the Cathedral and National Aboriginal Bishop of the Anglican Church of Australia.  Bishop Chris has been in ordained ministry for 30 years and has served in parishes in the Dioceses of Adelaide and Willochra.  He is a foundation member of the National Aboriginal and Torres Strait Islander Anglican Council, and a member of the Anglican Indigenous Network.  Bishop Chris is of Gurindji descent, his mother and grand-mother being members of the "Stolen Generation".  Bishop Chris holds a Master of Ministry, Bachelor of Theology, and Diploma of Pastoral Studies and is a visiting lecturer at St Barnabas College.  His interests lie in Practical and Indigenous Theology.
Contact Bishop Chris: dean@stpeters-cathedral.org.au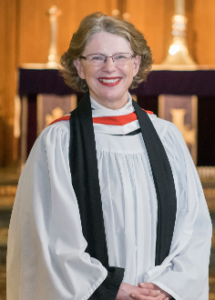 The Reverend Canon Jenny Wilson, Precentor
As Canon Precentor of the Cathedral, Jenny plays an active role in the music and liturgy of St Peter's, and exercises oversight of the Cathedral's pastoral care ministry.
A former mathematics teacher, with extensive experience in both South Australia and England, Jenny was ordained in 2006 after completing a Bachelor of Theology at Flinders University. Jenny was assistant curate at All Souls' Church in Adelaide before joining the Cathedral staff as associate priest early in 2008. As Chaplain to the Cathedral Choir she has twice travelled with them on overseas tours.
Jenny has a particular interest in the discipline of homiletics and the liturgical formation of new clergy. She recently completed her Masters degree through St Barnabas Theological College where she is also visiting lecturer.
Contact Canon Jenny: jwilson@stpeters-cathedral.org.au
The Reverend Dr Lynn Arnold AO, Honorary Assistant Priest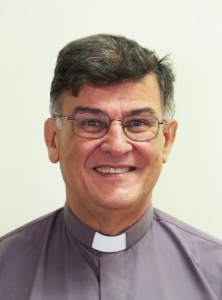 Lynn Arnold joined the Cathedral following his ordination in December 2013. Building on his career in teaching, politics (as a former Premier of South Australia) and non-government organisations, his is a non-stipendiary part time role specifically focusing on "Faith in the Public Square".
Lynn seeks to be a bridge between church and society, encouraging dialogue on social justice issues. He convenes "Thinking Aloud Allowed" and has his own radio program on Sunday nights on Life FM.
Lynn was appointed an Officer of the Order of Australia in 2004 for "service to the community through the South Australian Parliament as Premier and through a range of portfolio responsibilities, and internationally through the development and humanitarian aid sectors".
Contact the Assistant Priest: larnold@stpeters-cathedral.org.au
---
MUSIC STAFF
Anthony Hunt, Director of Music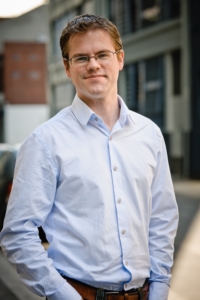 Organist, pianist and conductor Anthony Hunt was appointed as Director of Music in January 2020. From 2009 to 2019, Anthony was based in Sydney at Opera Australia, where he was Chorus Master from 2013 to 2019. In 2020 he returned to Adelaide with his family to work at St Peter's, and also as Head of Music and Chorus Master at the State Opera of South Australia.
After completing an honours degree in both piano and organ performance at the Elder Conservatorium, Anthony moved to London to study as a repetiteur in the specialist opera course at the Royal Academy of Music, graduating with a Master of Arts from the University of London. He was made an Associate of the Royal Academy in 2014. In London, Anthony continued his organ playing, performing many concerts with various choral societies, regularly deputising at cathedrals and parishes, and performing organ continuo with various ensembles, including for the Royal Academy of Music Kohn Foundation Bach Cantata series.
In Sydney, Anthony was a deputy organist at St James' King Street, and was Chorus Master for over 75 productions at Opera Australia, including Handa Opera on Sydney Harbour. Anthony has been a participant in Symphony Australia's Conductor Development Program, and guest chorus master for the Melbourne Symphony Orchestra.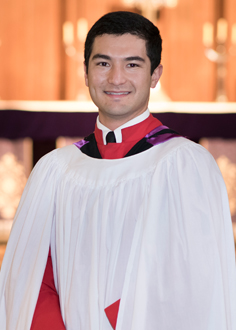 David Heah, Cathedral Organist
Appointed Cathedral Organist in Dec 2017, David has a long association with the music program at St Peter's Cathedral. He joined the Cathedral Choir in 2000, becoming Head Chorister in 2004, and in doing so developed a passionate interest in both Anglican choral repertoire and organ music.
After matriculating David sought further musical challenges in 2012 where his teachers included the late Dr David Swale AM (Organist Emeritus) and Dr Joshua van Konkelenberg. A Music Foundation scholarship provided David with opportunities to accompanying the choirs of the Cathedral in service and worship, as well as solo performances.
David studied a double engineering degree at the University of Adelaide and now works as a professional engineer in the petroleum industry. David was previously Sub-Organist (2016-17)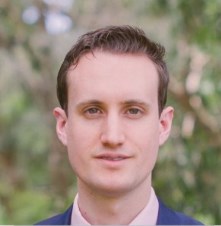 Andrew Chatterton, Assistant Director of Music (Hon.)

Andrew Chatterton, conductor, pianist, singer and teacher, completed his studies at the Elder Conservatorium, studying piano with Gabriella Smart and Eleonora Sivan. He continues to study voice with Keith Hempton. A teacher at St Peter's College, Andrew works with choirs across the Junior and Senior Schools.
Andrew also works with the Adelaide Harmony Choir as Director of Music and is also a conductor with Young Adelaide Voices. As Assistant Director of Music at St Peter's Cathedral, Andrew regularly conducts and sings with the Cathedral Choir, and has conducted the choir on tour in England and Italy. As a choral singer he performs regularly in Adelaide Festivals and with the Adelaide Symphony Orchestra. He has studied conducting with Johannes Fritszch, Arvo Volmer, János Fürst and Christopher Seaman as part of the Symphony Australia Conductor Development Program.
Andrew conducted the Flinders University Choral Society for six years and has conducted premiere performances by many Australian composers.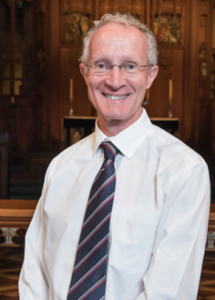 Mark Joyner, Assistant Organist (Hon.)
Mark Joyner studied at the University of Melbourne, where his organ teachers were June Nixon at St Paul's Cathedral and Lindsay O'Neill at St Andrew's Brighton. Earlier, he was a chorister and then pupil and Assistant Organist to Paul Paviour at All Saints' Cathedral Bathurst, NSW. Later he was Organist and Choirmaster at several churches, including Holy Trinity Cathedral Wangaratta and St George's Church Malvern, in Victoria.
He is also a school music teacher and has taught at a number of schools. Prior to moving to Adelaide in 1999, he was Assistant Director of Music, Organist and Choirmaster at Melbourne Grammar School.
Coby Mellor, Sub-organist (hon)
Organ Scholar: Marco Callisto
Organ Scholar: Charlie Wells
Organist Emerita: Shirley-Anne Gale OAM
---
CATHEDRAL OFFICE STAFF
Peter Burdon, Cathedral Administrator
Peter is responsible for management and oversight of the Cathedral Office and the lay team. He provides executive support to the Dean and Cathedral Council, and has day-to-day responsibility for compliance and reporting, management of contracts, contractors and property, and volunteer recruitment and development.
To contact Peter, please email: office@stpeters-cathedral.org.au
Emma Simpson-Smith, Administration Assistant

Emma assists with front desk and general office support, and has a particular focus on preparation of all Cathedral orders of service. 
Marco Callisto, Administration Assistant
Marco assists with front desk and general office support, and has a particular focus on booking and scheduling events at the Cathedral and in its surrounding halls.
Robyn Shilcock, Finance Officer 

As Finance Officer, Robyn keeps the Cathedral accounts.