Holy Week 2018
Monday, March 26, 2018

to

Friday, March 30, 2018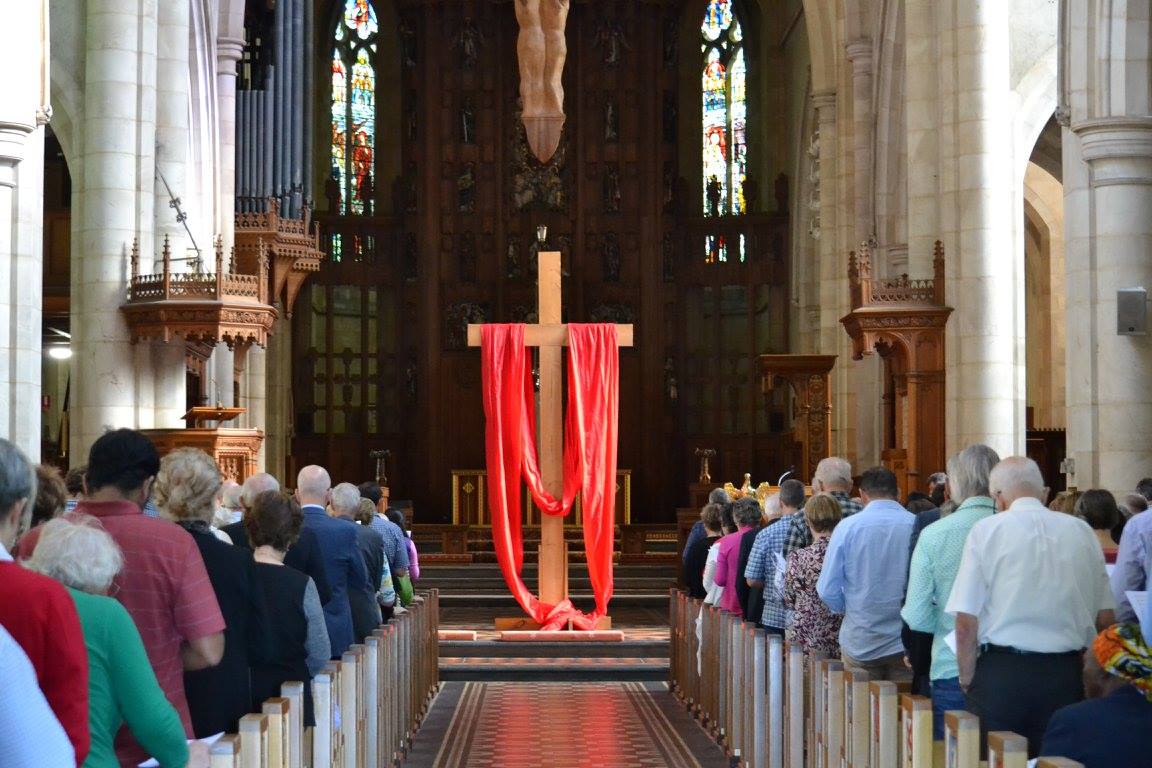 Holy Monday – 26th March
7.30am Eucharist
8.45am Morning Prayer
6.30pm Eucharist
Holy Tuesday – 27th March 
7.30am Eucharist
8.45am Morning Prayer
11.30am Chrism Eucharist
Diocesan service: Blessing of Oils and Reaffirmation of Vows for Clergy and Laity.
Preacher: The Archbishop of Adelaide
6.30pm Eucharist
7.00pm Faure Requiem (Presented by the St Peter's College Choir)
Holy Wednesday – 28th March 
7.30am Eucharist
8.45am Morning Prayer
10.00am Eucharist BCP
6.30pm Tenebrae
A Service of Shadows with music by Josquin des Prez, Poulenc & Brumel sung by the Certain Notes Chamber Choir
Maundy Thursday – 29th March 
7.30am Holy Eucharist
8.45am Morning Prayer
6.30pm Choral Eucharist
Eucharist of the Last Supper with the Washing of Feet and Vigil.
Good Friday – 30th March
10.00am Good Friday Liturgy
Preacher: The Rev'd Canon Jenny Wilson
3.00pm Stabat Mater Dolorosa – Good Friday Concert
Music and Words for Good Friday
Featuring the St Peter's Cathedral Choir and Certaine Notes Chamber Choir.
Directed by Leonie Hempton OAM with Organist David Heah.
Holy Saturday – 31st March
Cathedral open between 9.30am and 4.00pm for quiet prayer & reflection.
EASTER DAY – 1st April
6.00am Easter Vigil
Lighting of the new fire, renewal of baptismal vows and Holy Communion.
8.00am Eucharist (BCP) with Hymns
Quiet traditional Easter Day Service with hymns.
10.00am Festive Choral Eucharist with Baptisms
A joyful celebration with glorious music of the resurrection of Christ.

6.00pm Festive Choral Evensong
We continue to celebrate the joy of Easter with words and music of Choral Evensong sung by the Certaine Notes Chamber Choir.