Advent Procession with Carols 2019
Sunday, December 1, 2019 at 6:00 pm

to

7:00 pm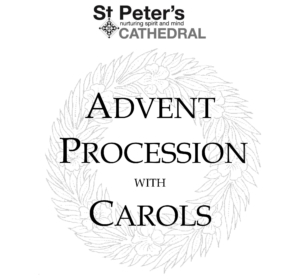 Preparing for Christmas: Waiting and Expecting
Advent is a time of expectant waiting and rising anticipation.
This service invites us, through word and music, to enter into an anticipatory mood. Using carefully chosen Bible readings matched with carols and congregational hymns,
we are invited on a journey into faith. Enjoy. Be moved. Get ready. Christ is coming.