Holy Wednesday – Tenebrae
Wednesday, April 12, 2017 at 6:30 pm

to

7:30 pm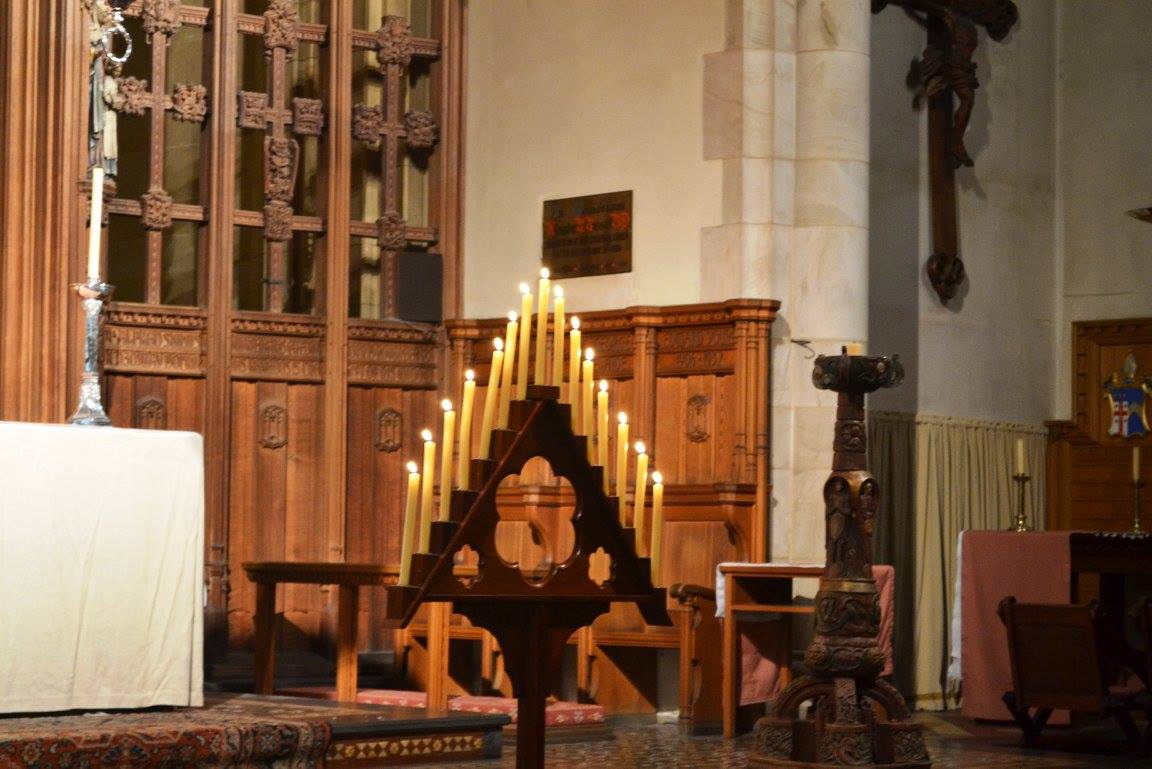 Holy Wednesday 12th April – 6.30PM
A Service of Shadows with music from Palestrina, Byrd and Walton sung by the Certain Notes Chamber Choir
Director of Music: Leonie Hempton OAM
This service, which dates back to the very early days of the Church, is sometimes called Tenebrae. We kneel [or sit] as we listen to a description of the shadows which descended on our Lord during his last hours of life on earth.
After each reading, the candles are extinguished and the shadows fall. The Choir takes up the most ancient of hymns, Kyrie Eleison – 'Lord have mercy, Christ have mercy, Lord have mercy', sung in Greek, the original language of the Church. We pray and watch in silence.
After the concluding prayer, the bell will be tolled 33 times, one for each year of Our Lord's life. A single candle will be carried down the central aisle and out of the main doors, which then slam shut. Then like the disciples of old, we leave in silence and sadness, but know that this is not the end of the story.